Leonid Plekhanov
CEO
Global Energy Transmission (a.k.a. GET)

Websites
facebook.com/globalenergytransmission
twitter.com/getransmission
youtube.com/c/Globalenergytransmission
globalenergytransmission.com/
Nikola Tesla left us a very detailed description of the design of his Magnifying Transmitter system together with the physical principles of its operation. Global Energy Transmission (a.k.a. GET) is formed by group of modern-day physicists to make wireless energy transmission a reality. We are trained in many areas related to the operation of this dream for a Worldwide Energy System. We've conducted an exhaustive scientific investigation into his early works and we came to the conclusion that Tesla was on the right track. Moreover, the experimental data accumulated by modern physics after Tesla's early work on this dream, by means of satellites and ground observations, proves that the System may be a key to the next major step in building energy systems for humankind – harnessing the energy of Solar emissions reaching our planet, just as he had envisioned it more than a century ago.

GET's modern new approach, materials and equipment provide us with an incredible opportunity to reexamine and re-invent the Tesla dream of wireless global energy transmission enabling GET to build a new global wireless power broadcasting solution for the clean energy transmission problem today!


We've completely reconceived and re-designed a version of Tesla's Wardenclyffe tower, based on some of his principles, using modern physics, materials and advanced electronic components. We are ready to build and have a detailed plan for physical experiments with this first tower of the Worldwide Energy System. We ask for your support and contributions to build our Planetary Energy Transmitter and Receiver demonstration that will prove once and for all that we can transmit and receive clean power wirelessly at far lower cost and with far higher efficiency worldwide from wherever it is best generated.

GET history
Theoretical discovery was begun in 2010 by a group of modern-day Russian physicists, trained in many areas related to the operation of Worldwide Energy System.

We' launched first crowdfunding campaign solely in Russia by the end of 2013. Raised funds allowed us to start working on EPU design and full-power stand construction.

By mid of 2014 we've started campaign on IndieGoGo to raise $800K for full-size high-power experimental stand. However we were not able to reach our goal (raised about $47K before fees and other spending related to the campaign). Those funds were used to develop simplified prototype and make practical discovery, which resulted in the conclusion that we need complete redesign of underground part (actually underground part was the most important and expensive part in Wardenclyffe Tower) and improvements in the construction to increase power level.

We've registered Global Energy Transmission corporation in United States, DE, in April 2015, in order to be able to collaborate with industry leaders and top professionals in related areas: semiconductor industry, transmission utilities, green energy producer and others.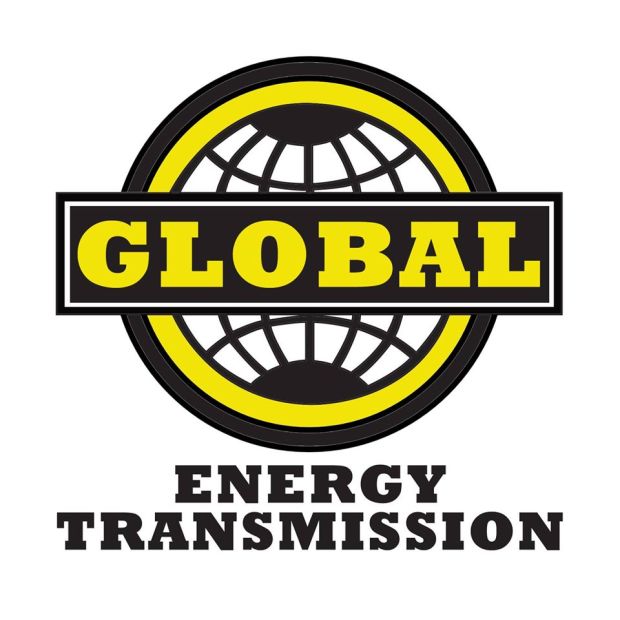 Now we are making this Final Call and hope that with the support of all people across the world this initiative really can 'take off the ground' and trigger a revolution of the energy supply paradigm.

How it works

In short, Tesla's system for energy transmission uses a ground surface as well as the Earth-Ionosphere waveguide like a sort of analogue of a simple wire, which can be used for transmission of electrical energy over great distances. At that, the transmission of a considerable amount of energy via such a "wire" (the upper layers of the ground plus waveguide The Earth-Ionosphere) is possible due to existing coupling between resonance circuits (Tesla Towers) and with a high efficiency factor value, yet without causing any harm to the environment.




A simplified explanation of the working principle of such a system can be found at the link. We suggest that those with knowledge in the subject area take a look at the article where the working principle of the Transmitter is described in detail.

What is a Planetary Energy Transmitter?

It means a whole wealth of opportunities!

– It is a great opportunity to become independent of transmission lines!

– It is a chance for agility. The Planetary Energy Transmitter will ensure the availability of energy anywhere in the world!!

– it makes possible a drastic improvement in environmental health as well as employing the energy of the desert!!!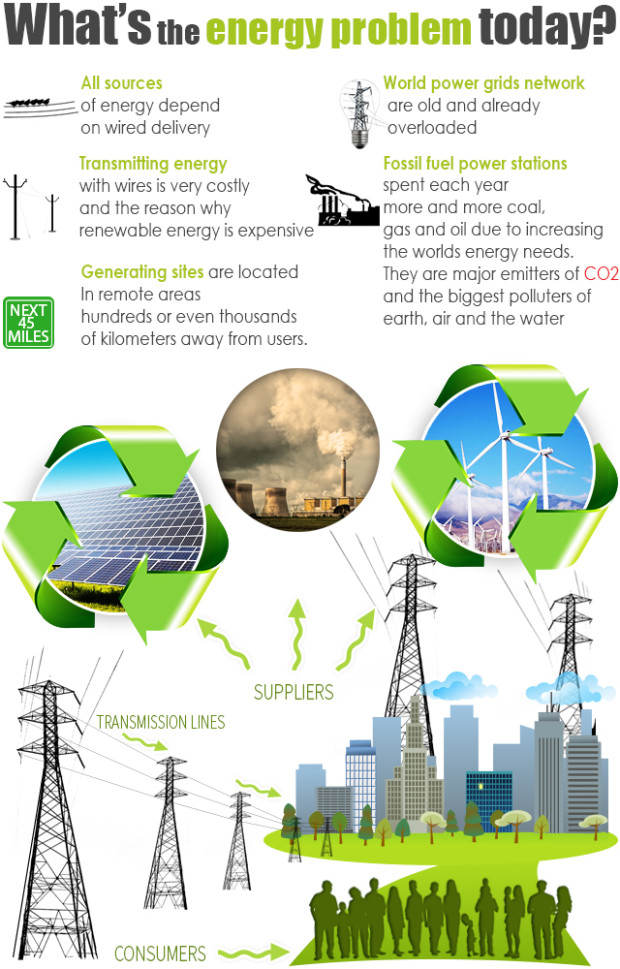 Our research team is already building the Planetary Energy Transmitter as you read this. We've conducted the fundamental research studies, implemented the computational models and designed all the elements of the experiment. We will be able to perform high-power and efficient energy transmission and measure the results.

And we are very much in need of substantial financial support due to the large scale of the full-size high-power transmitter.
Our top goal – to raise $750K in order to build high-power full-size Experimental device and conduct all necessary measurements and experimental work, which is required to design and produce first industrial device.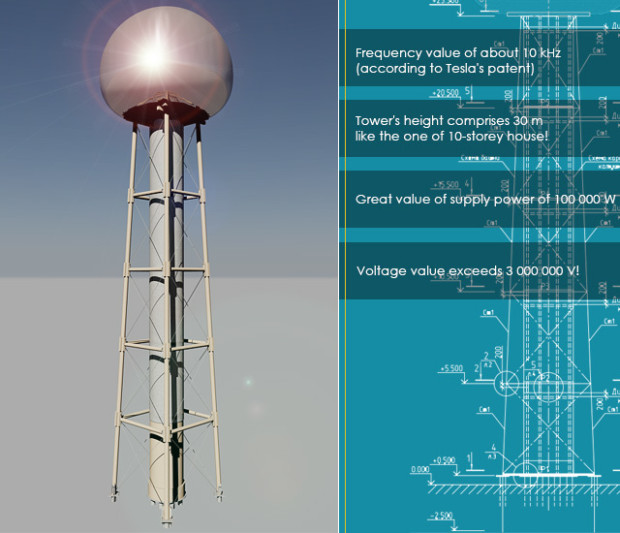 How we will use these funds:
-Rent dedicated area for the experiment – vital step considering high energy level and dangerous high-voltage components
-Build grounding with enhanced design based on measurements and improvements elaborated during experimental sessions with prototype
-Improve construction design for full-size device
-Build full-size Experimental device, including huge top load, big-size secondary coil, and make other improvements if necessary
-Conduct series of high-power experiments and demonstration to get ready for industrial product design
-Develop product design for industrial device – use modern future technologies, reduce device cost, improve usability including simple installation and connection to power-suppliers and consumers
-The minimum goal for this campaign is set as $200K, because this is a minimum amount we need to improve underground part and conduct all necessary research work, yet on using simplified version of the transmitter.

However we believe that with all your support and involvement we are able to reach higher goal! Thank you!

GET Involved! Support this campaign to bring Tesla's dream to reality!

Great progress so far

We've implemented the power unit, which has unique specifications.
For safety reasons, the Tower's power unit will be controlled remotely by means of an RC unit via fiber-optic cable.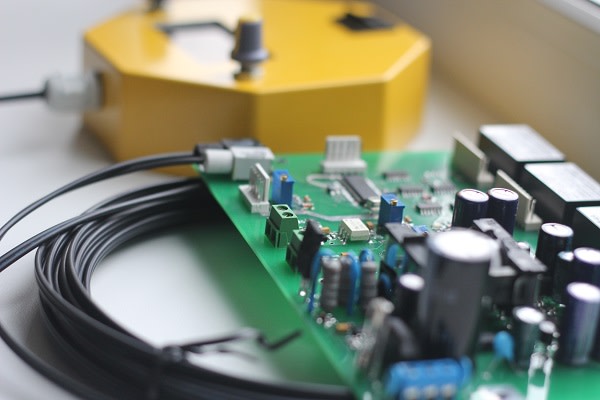 Here is a secondary coil covered by insulating two-component compound to protect against high-voltage arcing. This coil is being used for our laboratory prototype.

At the same time to build full size transmitter ten kilometers of an aluminum strip with a width of 16 mm will be used for the resonator's winding in the erected tower. Thus, a coil approx. 20 m high will be built.
We've made a lot of construction works to build 'small' lab prototype with 12 meters height bearing mast and we had a 'lot of fun' to accomplish top load for that lab device...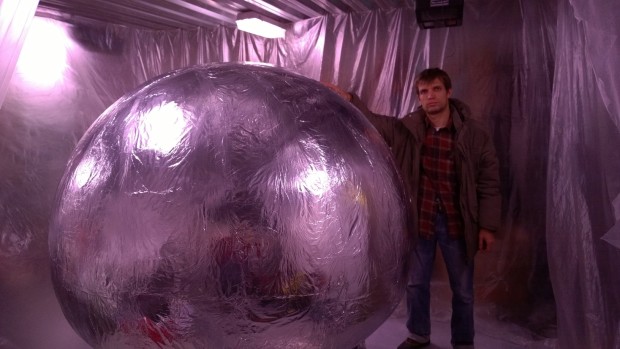 And raised our 'small lab' prototype with 12-meters height mast!


We've finished first series of experimental works, and we've got to some conclusions.

Here is a quick snapshot of current state of what have been done so far:

1) power unit designed/produced/tested – up to 100kW/1-20kHz output.

2) prototype mast designed/produced/tested - resonance frequency of current setup measured as 5840 Hz, which lies in proper range.

3) a series of initial experiments accomplished/receiver-detector works and tested within close distance of 1 km around the device.

4) based on these experiments – a roadmap of further R&D created, which will lead us to final and clear confirmation of the concept.

Accordingly measurements accomplished during last month it became obvious that we require serious enhancement of underground part – Tesla faced the same challenge in his work in the past. Actually underground part was the most important and expensive part in Wardenclyffe Tower of Nikola Tesla as it is directly mentioned in his interviews. Thus this is a key challenge now, because it will require significant funding going forward. And we ask for your support to make this happen!


In the Press: